Unrestrained Louisiana Teen Killed and Juvenile Injured in Three-Vehicle Crash on LA 1 in Ascension Parish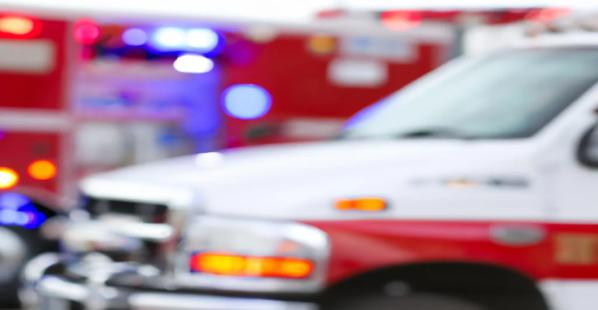 Unrestrained Louisiana Teen Killed and Juvenile Injured in Three-Vehicle Crash on LA 1 in Ascension Parish
Ascension Parish, Louisiana – An unrestrained Louisiana teen was killed and a juvenile was injured in a three-vehicle crash on LA 1 in Ascension Parish.
Louisiana State Police (LSP) stated on April 15, 2023, that on April 14, soon before 6:00 p.m., Troopers from Troop A began investigating a fatal crash on LA Hwy 1 at its intersection with LA Hwy 943 in Ascension Parish. Charidy Dunbar, 17, of Gonzalez, Louisiana, was killed in the crash.
Authorities indicated that the initial investigation found that the incident happened while Dunbar was driving westbound on LA Highway 943 in a 2022 Nissan Sentra. The Nissan approached the intersection of LA Highway 943 and LA Hwy 1 and reportedly failed to stop at the stop sign for unknown reasons. At the same time, a 2015 Porsche Macan was heading north on LA Highway 1 near the intersection with LA Highway 943. According to reports, the Nissan swerved into the path of the Porsche. The Porsche collided with the Nissan's driver's side. Following the initial impact, the Nissan veered off the road and crashed. A 2006 Toyota Highlander was traveling on LA Hwy 1 at the time, preparing to turn left onto LA Highway 943. Following the collision with the Nissan, the Porsche collided with the Toyota.
Dunbar was unrestrained at the time of the crash and died as a result of injuries. Dunbar was declared dead at the scene. A juvenile passenger in the Nissan was also unrestrained and had moderate injuries. The juvenile was sent to a nearby hospital. The drivers of the Porsche and Toyota, as well as a passenger in the Toyota, were all properly restrained and escaped the incident unharmed. A regular toxicological sample was acquired from each driver for analysis as part of the continuing investigation. This crash is still being investigated.
Police indicated that while not all crashes are survivable, statistics show that properly wearing your seat belt will dramatically reduce your chance of being injured or killed in a crash. Louisiana law requires that every person in a vehicle, regardless of seating position, always remain buckled up. Properly wearing your seat belt is one of the most effective ways to save your life and reduce injuries in crashes.
Deputies from the Louisiana State Fire Marshal's office have apprehended a woman for allegedly igniting a fire in a motel that was occupied
read more