Unidentified Pedestrian Killed in Nighttime Crash Involving 18-Wheeler on I-12 in Louisiana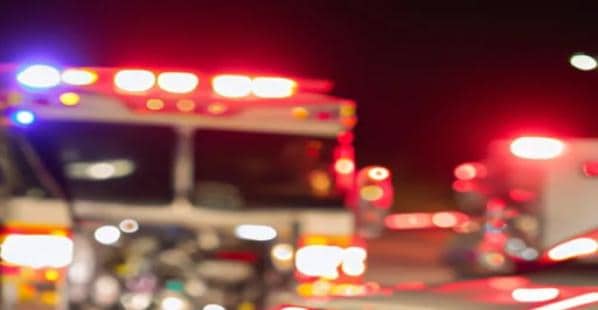 Unidentified Pedestrian Killed in Nighttime Crash Involving 18-Wheeler on I-12 in Louisiana
Slidell, Louisiana – An unidentified pedestrian was killed in a nighttime crash involving an 18-wheeler on I-12 in Louisiana.
In an update, Louisiana State Police indicated that the pedestrian has been identified as 24-year-old David Windham of Shreveport, Louisiana.
Original:
Louisiana State Police (LSP) reported on March 16, 2023, that on Mary 15, shortly after 10:00 p.m., Troopers from LSP Troop L began investigating a fatal crash involving a pedestrian on Interstate 12 near Airport Road in St. Tammany Parish. An unidentified pedestrian was killed in the crash.
The early investigation found that the pedestrian was wearing dark apparel and was walking westbound on Interstate 12. Simultaneously, a 2016 International 18-wheeler was traveling west on Interstate 12. The pedestrian was struck by the International for reasons that are still being investigated.
The pedestrian was killed as a result of the crash. The pedestrian was declared dead at the scene.
The St. Tammany Parish Coroner's Office is awaiting positive identification of the pedestrian. The International's driver was properly restrained and escaped unharmed. Toxicology samples were collected from the pedestrian and the driver of the International as part of the ongoing inquiry.
Authorities indicated that impairment is not suspected to be a factor in this collision, which is still being investigated.
Pedestrians and motorists are reminded to be cautious on the roads and pay close attention to their surroundings. Pedestrian collisions can often be avoided by following some simple safety standards. Pedestrians should wear light-colored or luminous clothes and avoid walking on the road in low-light conditions.
Pedestrians must presume that approaching automobiles will not be able to see them, especially at night. Pedestrians should cross roads in well-lit, designated areas and always walk facing traffic. Louisiana State Police indicated that these basic steps can improve pedestrian safety.
Police in Louisiana are investigating an early morning homicide of a 23-year-old man in a Baton Rouge park.
read more