Two Unrestrained Louisiana Men Killed in Early Morning Crash After Colliding with the Side of an 18-Wheeler Trailer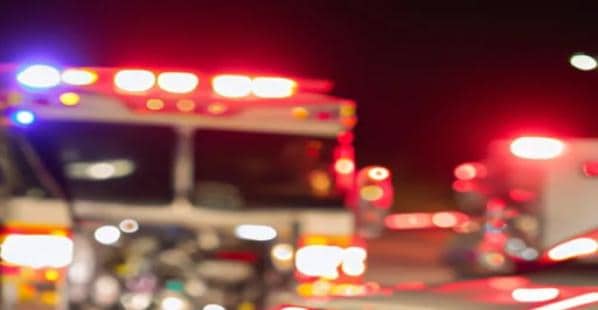 Share This:[Sassy_Social_Share]
Published January 02, 2023
Two Unrestrained Louisiana Men Killed in Crash After Colliding with the Side of an 18-Wheeler Trailer
Jackson, Louisiana – Two people were killed in a two-vehicle crash in Louisiana when the driver of an SUV collided with the rear side of an 18-wheeler trailer.
Louisiana State Police reported that soon before 1:00 a.m. on December 31, 2022, Troopers with LSP Troop A began investigating a two-vehicle fatal crash on US 61 near LA 964 in East Feliciana Parish. Jaylen Baker, 26, and Woodrow Stevenson Jr., 50, of St. Francisville, Louisiana, were killed in the crash.
According to authorities, Baker was driving a 2008 Chevrolet Trailblazer SUV north on US 61, according to preliminary investigations. At the same time, the driver of a 2000 Peterbilt 18-wheeler was making a left turn from LA 964 to US 61 southbound. Baker collided with the rear side of the 18-wheeler's trailer as it was clearing the northbound lanes for unknown reasons. As a result of the collision, the Trailblazer became stuck beneath the trailer.
Both occupants of the Trailblazer were unrestrained and died as a result of their injuries. They were pronounced dead at the scene. The driver and passenger of the 18-wheeler were properly restrained, and neither was injured in the incident. A toxicological sample was acquired from both drivers as part of the continuing inquiry and will be submitted for processing. This accident is still being investigated.
Louisiana Stat Police indicated that while not all incidents are avoidable, statistics show that correctly fitted restraints can greatly minimize your risk of being wounded or killed in a crash. Every person in a vehicle, regardless of sitting position, is required by law to wear a seat belt at all times. Wearing your seat belt correctly is one of the most effective strategies to save your life and limit injuries in a crash.
Two suspects have been arrested and authorities are still seeking one in connection with a stolen and forged checks case in Southwest Louisiana.
read more