Two Die in 3-Vehicle Nighttime Crash in Louisiana After Colliding with Disabled Tow Truck on I-10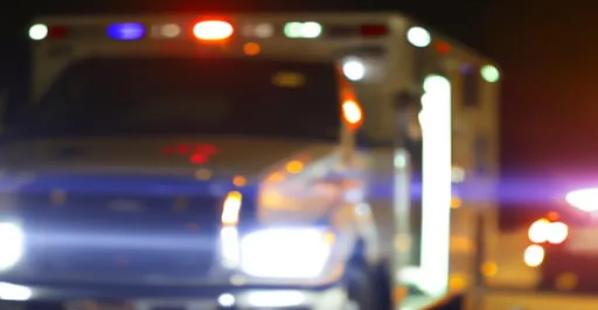 Two Die in 3-Vehicle Nighttime Crash in Louisiana After Colliding with Disabled Tow Truck on I-10
St. John the Baptist Parish, Louisiana – Two people died in a three-vehicle nighttime crash in Louisiana after colliding with a disabled tow truck on I-10.
Louisiana State Police (LSP) reported on March 26, 2023, that on March 25, around 9:30 p.m., Troopers with LSP Troop B began investigating a three-vehicle fatal crash on I-10 West, approximately 7 miles west of LA 3188 in Laplace, Louisiana. Seamus Cassidy, 18, of Arnaudville, Louisiana, and Oger Ivan Mejia-Puentes, 32, of Honduras, were killed in the crash.
Brandon Cedotal, 27, of Gonzales, Louisiana, was traveling west on I-10 in a 2005 Ford F-550 tow truck, according to the preliminary investigation. Cedotal reportedly lost control of the tow truck before it became disabled in the median, partially in the left lane, for circumstances that are still being investigated. Cassidy was traveling west on I-10 in the left lane in a 1996 BMW 328 when he came across the disabled tow truck. The BMW collided with the tow truck's rear and went to the right before coming to rest on the right shoulder. Soon after that Mejia-Puentes was driving west on I-10 in the left lane in a 2006 Ford F-150 when he reached the location and collided with the rear of the tow truck.
Cassidy and Mejia-Puentes, who were both restrained at the time of the incident, died at the scene from their injuries. Cedotal was not hurt in the series of accidents. Impairment is unknown, blood samples were obtained from all drivers and will be submitted for scientific analysis as a part of the ongoing investigation.
Any criminal or traffic infractions identified during the continuing inquiry will be referred to the District Attorney's Office of St. John the Baptist Parish.
Troopers want to urge drivers to always make wise decisions when driving. Never drive while inebriated, fatigued, or distracted, and always obey all traffic rules. While not all vehicle crashes are avoidable, simple precautions like these can frequently mean the difference between life and death.
Ouachita Parish, Louisiana - On the evening of December 01, 2023, at around 10 pm, Louisiana State Police Troop F initiated an investigation into a tragic incident on LA-594 near Radar Drive. A pedestrian, identified as Gregory Moore of Monroe, Louisiana lost his life...
read more