Tropical Weather Information
Tropical Weather Outlook with Atlantic and Gulf Coast Satellite Views
This page provides a view of the Two-Day and Five-Day Graphical Tropical Weather Outlook, as well as animated satellite views of the Atlantic Ocean and the Gulf of Mexico. The tropical weather outlook and satellite views are updated throughout the day and display the latest information from NOAA and the National Hurricane Center.
Jump to: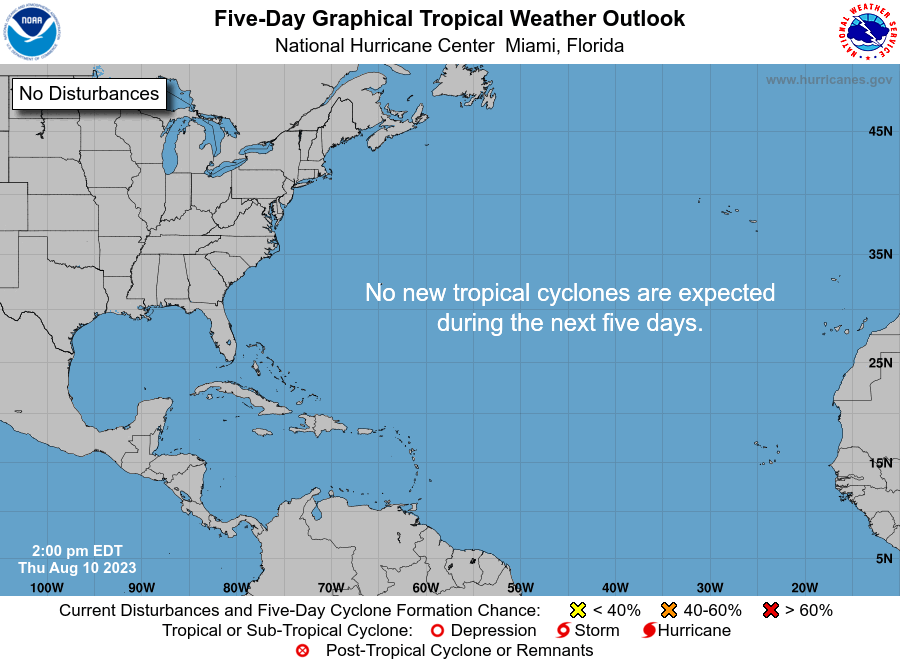 Gulf of Mexico Animated Satellite View
Atlantic Animated Wide Satellite View
At approximately 3 p.m. Tuesday, August 20, 2019, LSU Campus Police issued a statement indicating an armed intruder on Campus in Coates Hall.
read more