Tropical Weather Information
Tropical Weather Outlook with Atlantic and Gulf Coast Satellite Views
This page provides a view of the Two-Day and Five-Day Graphical Tropical Weather Outlook, as well as animated satellite views of the Atlantic Ocean and the Gulf of Mexico. The tropical weather outlook and satellite views are updated throughout the day and display the latest information from NOAA and the National Hurricane Center.
Jump to: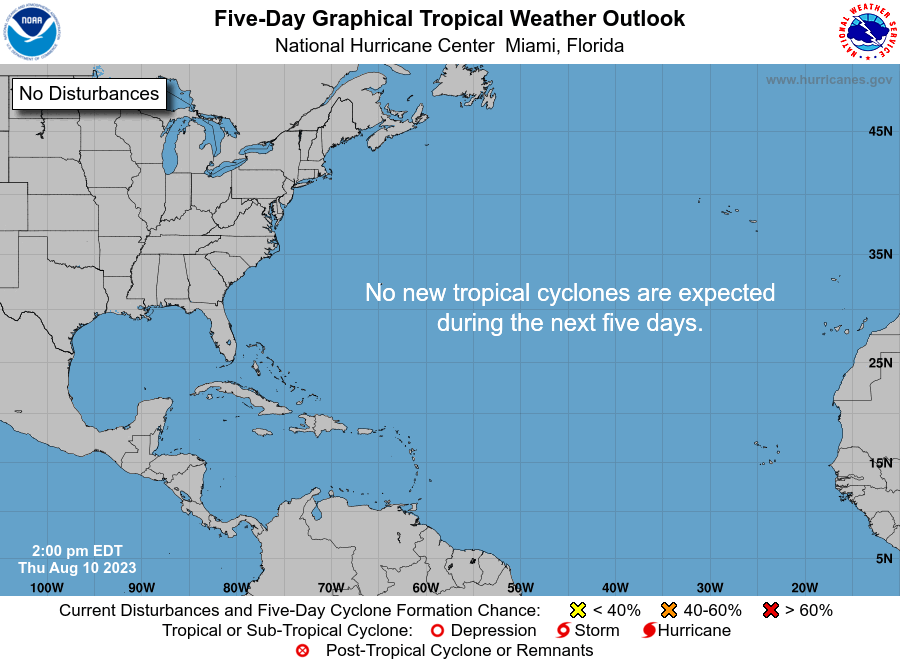 Gulf of Mexico Animated Satellite View
Atlantic Animated Wide Satellite View
The City of Sulphur has asked residents to conserve water due to scheduled maintenance at the Verdine Water Plant.
read more