Texas Driver Killed, Others Injured in Four-Vehicle Crash on I-10 Near Duson, Louisiana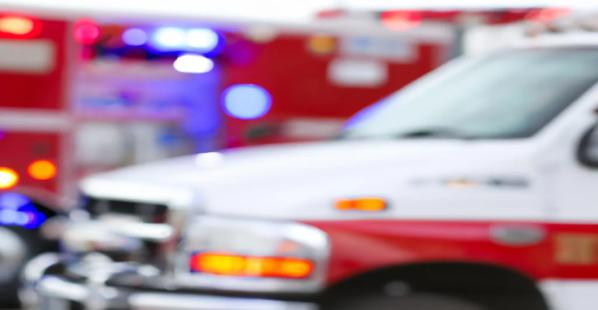 Share This:[Sassy_Social_Share]
Published February 22, 2023
Texas Driver Killed, Others Injured in Four-Vehicle Crash on I-10 Near Duson, Louisiana
Lafayette Parish – A Texas driver was killed and others were injured in a four-vehicle crash on I-10 near Duson, Louisiana.
Louisiana State Police (LSP) stated on February 22, 2023, that soon after 4:00 p.m. on February 21, 2023, LSP Troop I responded to a four-vehicle fatal crash on I-10 west about half a mile east of Exit 92 in Duson, Louisiana. Lindsey Racquel Fontenot, 36, of Iowa Colony, Texas, was killed in the crash.
According to the preliminary investigation conducted by State Police, Fontenot was traveling east on I-10 when she reportedly rear-ended a 2018 Nissan Rogue SUV also headed eastbound. Following the collision, both vehicles proceeded into the median. Fontenot's 2019 Nissan Maxima crossed the median and entered the westbound inside lane. A westbound 2018 Dodge Challenger then hit the Maxima broadside on the passenger-side doors. The Maxima then entered the outside westbound lane briefly before colliding with the left side of a 2013 Kenworth 18-wheeler. Following the third impact, the 18-wheeler veered to the left and came to rest in the median. The Maxima and Challenger collided on the inside westbound lane of I-10.
Fontenot was restrained but died as a result of injuries sustained in the crash, according to the Acadia Parish Coroner's Office. Numerous minor to moderate injuries were reported from other drivers and occupants involved, and several were brought to nearby hospitals.
Blood samples will be collected for analysis, and the crash is still being investigated.
Troop I has examined three fatal crashes and four fatalities in three days. Louisiana State Troopers said they want to urge motorists to always make sound judgments when driving. Following the speed limit, being aware of other vehicles slowing down for various reasons, and always driving without distractions can all help to reduce the possibility of causing a crash.
LSP asks drivers to remember to wear their seatbelts, keep distractions to a minimum, and follow all traffic regulations.
Since the beginning of 2023, Troop I has investigated 13 fatal crashes resulting in 15 deaths.
A Lebanese national has been sentenced in a federal court in Louisiana for illegal possession of a firearm.
read more