Sulphur (SPAR) Water Park Information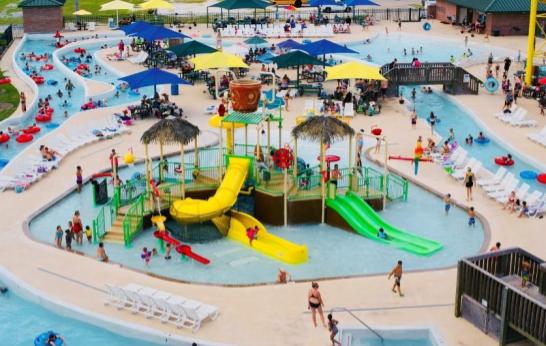 Sulphur (SPAR) Water Park Information
The Sulphur Parks and Recreation (SPAR) Waterpark opened Saturday, May 18th for the 2019 Summer season, and will be open until August 11th. The park offers five large water slides as well as several smaller slides in the Splash & Play Island attraction. There is also a splash pad for playing, a lazy river and lagoon pool for relaxing, a raging river for tubing, and Parrot Island which provides a combination of attractions. Concessions are available if you need a snack during your visit too.
Look below for park hours, prices, a calendar of events, a map of the SPAR Water Park, and a map to get to the park.
Park Hours:
Monday, Tuesday, Thursday, Friday, and Saturday – 10 am – 7 pm
Wednesday – 10 am – 5 pm
Sunday – 1 pm – 7 pm
Admission Prices:
In district residents with proof of residency
$6 per day
20 visit punch card for $100
2-years and under get in free
In-district Residents include residents living within Ward 4, District 2 Recreation District, and/or Sulphur High School Zone, or be a property owner in the previously mentioned areas.
Out-of-district visitors
$12 per day
20 visit punch card $200
2-years and under get in free
Active duty military personnel and up to three direct dependents receive a discount to be admitted for in district prices with a valid active military ID
Season passes are available to in district annual members of SPAR Recreation and Aquatic Center. There are also group discounts available to groups of 20 or more.
SPAR Water Park 2019 Season Calendar
SPAR Water Park Map
Map to Sulphur SPAR Water Park
More information is available at www.sulphurparkswaterpark.com or by calling 337-527-2505
Two men from Louisiana were arrested during a traffic stop in Shreveport in connection with firearms and narcotics.
read more