Sulphur Police Searching for Identity of October 28 Hit and Run Suspect
Sulphur Police Searching for Identity of October 28 Hit and Run Suspect
Published October 30, 2019
From the Sulphur Police Department – On October 28, 2019, Officers with the Sulphur Police Department were dispatched to 2950 Ruth Street (Stine Lumber) in reference to a hit and run.
Officers spoke to witnesses who stated a blue Dodge Ram struck two vehicles in the parking lot of Stine and fled through the First Federal Bank ATM lane before traveling south on Ruth Street.
If anyone has any information regarding this hit and run or can provide information about the owner or location of the vehicle seen in the picture, please contact Officer Powell at 337-313-1208 and reference case number 19-002213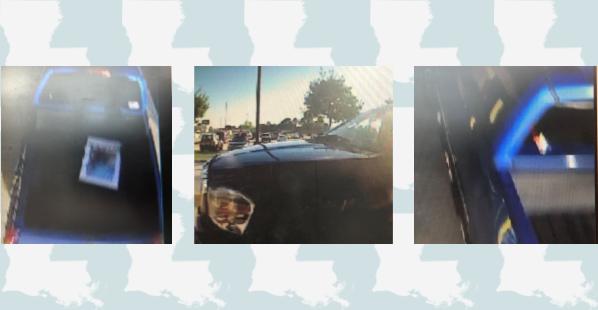 A Bridge City, TX man was arrested by CPSO for DWI 3rd offense after deputies patrolling East Burton in Sulphur spotted a damaged vehicle, tire marks, damaged landscaping, and a damaged water pipe in the area where the damaged car was parked.
read more