Sulphur City Court Bench Warrants Issued for November 28 – December 16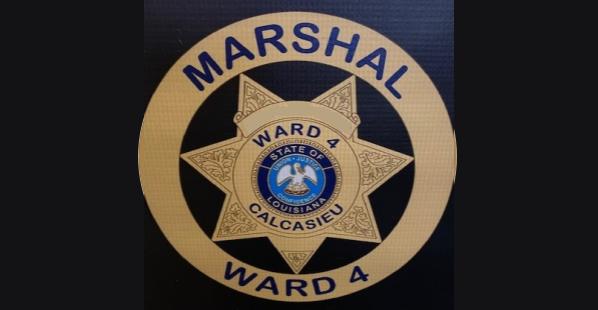 Share This:[Sassy_Social_Share]
Published December 17, 2022
Sulphur City Court Bench Warrants Issued for November 28 – December 16
Sulphur, Louisiana – On December 16, 2022, the Ward 4 Marshal's Office released a list of people who failed to appear in court and now have bench warrants out for their arrest.
According to the Ward 4 Marshal's Office, the following people failed to appear in court and now have bench warrants out for their arrest. To resolve their warrants, they must contact the Ward 4 Marshal's Office at 337-527-5110.
Bench Warrants Issued November 28 – December 16, 2022, in Ward 4 (Sulphur)
All subjects are innocent until proven guilty.
Florence M Alfred-Stanley
Skyler Beard
Mark E Benoit
Seth Boese
Craig Brown
Kendrick Brown
Gabriel Cabrera
Derek R Caldwell
Danny P Cardona
Stephen Cobb
Shelbi K Conrad
Emilee M Dailey
Tanner K Daugereaux
Wendy S Dautriel
Leighanne M Dean
Jayson J Downs
Charles W Duhon II
Kiantre Dunn
Damin J Foytlin
Krystal Francois
Reece Fuselier
Ethan J Gadd
Alvin Gentry
Justin A Grimes
Wayne C Hantz II
Rudy Harvey
Tebbles Henderson
Edgar E Hernandez-Salinas
Chelsea Hyatt
Carlos A Ibarra
Michael L Jackson Jr
Tammy Jackson
Ashley M Jordan
Keenan A Keever
Ashley R Kibler
Donald King
Chance J Landry
Breanna F Ledoux
Kristin Mallett
Carie Martin
Dequian Matthews
Gilbert McComb
Calvin McFarlain
Dustin Miller
Scott C Moseley Jr
Ebone Nero
Phillip Isaiah-Raymond Papillion
Albert Perry
Mark L Phillips
Joseph L Pitre Jr
Eric S Rico II
David W Ross
Reshema M Roy
Bryan J Russ
Billie Salvas
Angel Santiago
Kyle R Shillow
Kaley R Simon
Robert Michael Smith
Nicole J Stockman
Christopher L Tanksley
Kayla J Thomas
Sergio Torres
Austin Trahan
Audy Watkins
Marquin D White
Dustin D Wiese
Ronald L Writtenberry
A bench warrant is issued by a judge when a defendant violates the court's rules. In many cases, the defendant has simply failed to appear.
Two suspects have been arrested and authorities are still seeking one in connection with a stolen and forged checks case in Southwest Louisiana.
read more