Speed Suspected as a Factor in 3-Vehicle Crash on LA 1 that Killed 2 Louisiana Men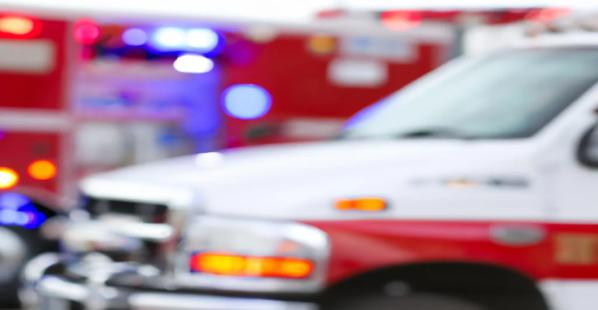 Share This:[Sassy_Social_Share]
Published December 29, 2022
Speed Suspected as a Factor in 3-Vehicle Crash on LA 1 that Killed 2 Louisiana Men
Golden Meadow, Louisiana – Two people were killed and one driver was unharmed in a three-vehicle crash in Louisiana. The preliminary investigation found that one driver was driving at a high speed and crossed the center line, leading to the collision. Toxicological samples were taken and submitted for analysis. The crash is still under investigation.
On December 28, 2022, Louisiana State Police stated that Troopers with LSP Troop C responded to a three-vehicle fatal incident on Louisiana Highway 1 just north of the Leeville Toll Bridge in Lafourche Parish, Louisiana, soon before 4:00 p.m. on December 27. Archie Duet Jr., 43, and Guy Dupierre, 53, both of Cut Off, Louisiana, were killed in the crash.
The preliminary investigation found that Duet was driving a 2016 Chevrolet Silverado south on LA Hwy 1 at a high rate of speed. The Chevrolet reportedly crossed the center line and side-swiped a northbound 2018 Mack dump truck for unknown reasons. The Chevrolet then collided head-on with a northbound 2015 Honda Accord driven by Dupierre, which was following the Mack.
Duet was critically injured and was taken to a local hospital, where he died. Dupierre was killed at the scene after suffering fatal injuries in the crash. The Mack's driver was unharmed. At the time of the accident, all drivers were securely restrained.
Toxicological samples were taken from Duet and Dupierre, which were then submitted for analysis. The Mack's driver was not suspected of being intoxicated and freely consented to a breath test, which revealed no alcohol. This crash is still being investigated.
When a driver speeds, they increase their risks of being seriously hurt or killed in a crash, they increase their chances of losing control, they diminish their capacity to respond to and avoid a roadway hazard, and they increase the distance required to stop a vehicle.
So far in 2022, Louisiana State Police Troop C has investigated 48 fatal crashes that resulted in 53 deaths.
Authorities in Louisiana have identified and are now asking for help locating a suspect who fled the scene after a vehicle-train crash in St John the Baptist Parish.
read more