Southwest Louisiana Businessman JW Stine Celebrates 100 Years of Life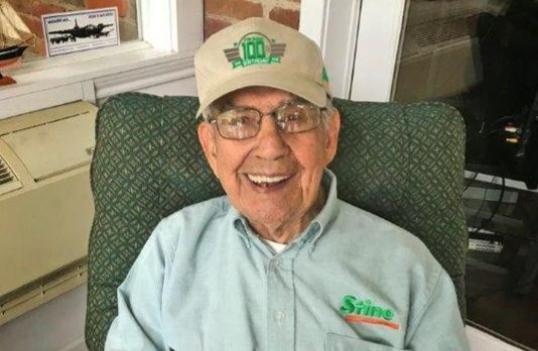 Southwest Louisiana Businessman JW Stine Turns 100
Jackson William Stine was born on July 22, 1918, to Andrew Stine and Elma Landry, both residents of Sulphur, Louisiana. Today he celebrates his 100th birthday. JW Stine is well known in Southwest Louisiana for having started Starlin Lumber, now better known as Stine Lumber or simply Stine's.
Happy Birthday Mr. Stine!

Read more about JW Stine turning 100 and his history:
Image used under fair use – Image source: stinehome.com 
On January 13, 2020, 3 Sulphur residents were arrested in connection with possession of stolen property and drug charges.
read more