Louisiana Pedestrian Killed and Driver Arrested in Nighttime Hit-and-Run DWI Crash on LA 6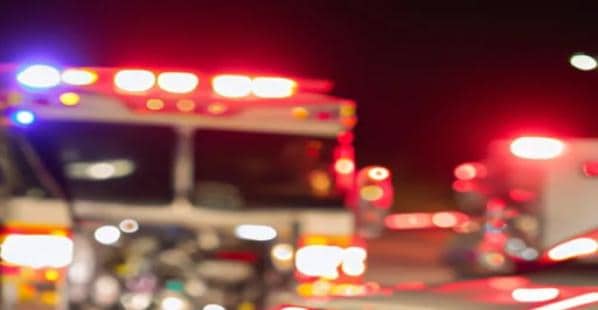 Louisiana Pedestrian Killed and Driver Arrested in Nighttime Hit-and-Run DWI Crash on LA 6
Natchitoches Parish, Louisiana – A pedestrian in Louisiana was killed and a driver has been arrested in a nighttime hit-and-run DWI crash on LA 6.
On April 17, 2023, Louisiana State Police (LSP) reported that Troop E responded to a fatal crash on Louisiana Highway 6 at Hargis Road on April 16, at around 11:06 p.m. Steven Nelson, 42, of Natchitoches, Louisiana, was killed in the crash.
Nelson was walking on the eastbound shoulder of LA 6 when he was struck by an unknown eastbound vehicle, according to the preliminary inquiry. As a result, Nelson suffered serious injuries and was sent to a nearby hospital.
The driver of the unknown vehicle, a 2016 Volvo, was later identified as Natchitoches resident Johnovon Goston, 24. Goston was taken to the Natchitoches Detention Center (NDC) and given a chemical test. Goston was eventually arrested and booked into the NDC for DWI 1st, felony hit and run, and negligent injuring.
Nelson eventually died as a result of his injuries on April 17, 2023, at about 10:00 a.m., according to Troop E. The crash is still being investigated.
The Louisiana State Police indicated that they want to remind everyone that if you feel differently, you drive differently. Alcohol, prescription drugs, and other drugs have a variety of side effects on the body that impair driving abilities. These substances can impair visual capacity, distort one's sense of time and space, impair fine motor abilities required to drive a vehicle and affect reaction times. Drivers are recommended to plan ahead of time and choose a sober driver. Failure to do so can have fatal repercussions.
Troopers with Troop E have investigated 18 fatal crashes so far in 2023, resulting in 19 fatalities.
An arrest is an indication that probable cause exists to believe the subject was involved in the offense alleged. A person is presumed innocent until proven guilty.
Deputies from the Louisiana State Fire Marshal's office have apprehended a woman for allegedly igniting a fire in a motel that was occupied
read more