Improper Heating Suspected in Fire that Claimed the Life of a Louisiana Woman and Sent a Child to the Hospital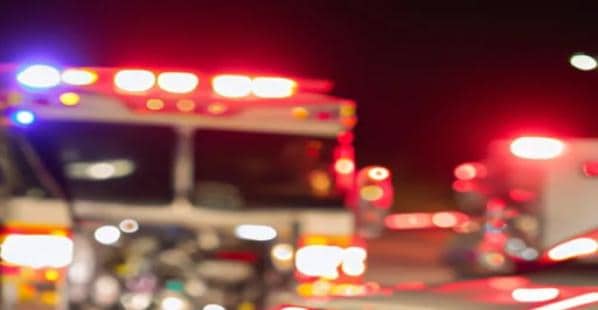 Share This:[Sassy_Social_Share]
Published December 27, 2022
Improper Heating Suspected in Fire that Claimed the Life of a Louisiana Woman and Sent a Child to the Hospital
Mansfield, Louisiana – A grandmother died and her grandson was injured in a mobile home fire in Mansfield, Louisiana. The cause of the fire is being investigated by State Fire Marshal deputies, who found that space heaters and the oven were being used for heating in the home.
State Fire Marshal (LASFM) deputies continue to investigate a mobile home fire that killed a grandmother and injured her grandson in Mansfield, Louisiana.
On Friday, December 22, shortly after 11 p.m., the Mansfield Fire Department responded to a mobile home fire in the 100 block of Division Street. Firefighters learned upon arrival that neighbors were able to rescue a 6-year-old boy, but that his grandma remained inside. The child was transported to a local hospital and is likely to recover.
The victim, who was in her sixties, was located later in her bedroom. The official identification and cause of death are pending from the Coroner's Office in Desoto Parish.
LASFM deputies were able to establish the origin of the fire in the center of the mobile home, where the kitchen and living room were located, after conducting a scene investigation and gathering witness accounts. In addition to discovering proof of the use of space heaters in the residence, police established that the oven was also being utilized for heating.
This tragedy underlines the suggestions for safe home heating that the LASFM has been sharing with the public for the past week in anticipation of the current cold weather. In addition to advocating against using stoves or ovens to heat homes due to the risk of fire and carbon monoxide, this advice includes:
• Place space heaters 3-5 feet from combustible objects like blankets and curtains
• Plug all heating appliances directly into wall outlets, not power strips or extension cords
• Don't overfill fireplaces or wood-burning stoves
• Do not leave candles or other open flames (or space heaters) unattended
Additionally, deputies were unable to establish the presence of operational smoke detectors in the residence. The LASFM emphasizes to all Louisiana residents that smoke alarms have proven to be the difference between life and death in the event of a house fire, regardless of the kind of dwelling.
Operations Save-A-Life can assist you in acquiring smoke detectors for your house. Visit our website at lasfm.org to learn more about Operation Save-A-Life.
A Lebanese national has been sentenced in a federal court in Louisiana for illegal possession of a firearm.
read more