Impairment Suspected in Louisiana Single-Vehicle Crash that Killed One and Injured Another on LA 1176 in Avoyelles Parish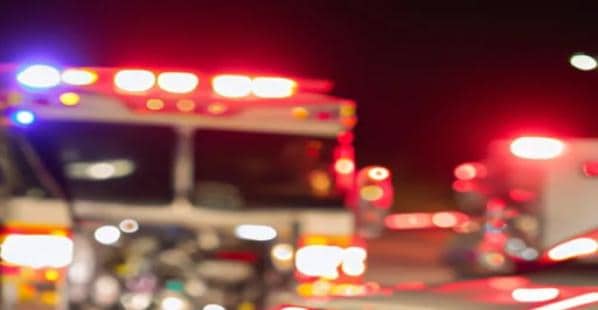 Impairment Suspected in Louisiana Single-Vehicle Crash that Killed One and Injured Another on LA 1176 in Avoyelles Parish
Avoyelles Parish, Louisiana – Impairment is suspected in a single-vehicle crash in Louisiana that killed one and injured another on LA 1176 in Avoyelles Parish.
Louisiana State Police (LSP) reported on April 8, 2023, that on April 7, at approximately 7:40 p.m., Troopers with Troop E responded to a single-vehicle crash on Louisiana Highway 1176 near Louisiana Highway 29. Lauren C. Vaughn, 22, of Alexandria, Louisiana, was killed in the crash.
The initial investigation found that Christopher R. McCoy, 23, of Bunkie, Louisiana, was driving a 2021 GMC Sierra east on Louisiana Highway 1176. McCoy's vehicle left the lane and drove down the ditch embankment, striking a culvert and a tree before rolling onto its roof for unknown reasons.
McCoy, who was not restrained, suffered moderate injuries and was sent to a nearby hospital. Vaughn, who was restrained, suffered severe injuries and died at the scene.
According to authorities, impairment is suspected as a factor in this crash. Routine toxicological samples were collected and analyzed. This crash is still being investigated.
The Louisiana State Police want to remind everyone that if you feel differently, you drive differently. Alcohol, prescription drugs, and other drugs have a variety of side effects on the body that impair driving abilities. These drugs can impair visual capacity, distort one's sense of time and space, impair fine motor abilities required to drive a vehicle and affect reaction times. Drivers are recommended to plan ahead of time and choose a sober driver. Failure to do so can have fatal repercussions.
Troop E has investigated 15 fatal crashes so far in 2023, resulting in 16 deaths.
An arrest is an indication that probable cause exists to believe the subject was involved in the offense alleged. A person is presumed innocent until proven guilty.
Deputies from the Louisiana State Fire Marshal's office have apprehended a woman for allegedly igniting a fire in a motel that was occupied
read more