I-10 Lane Closure Near Weigh Station in Vinton Starting May 3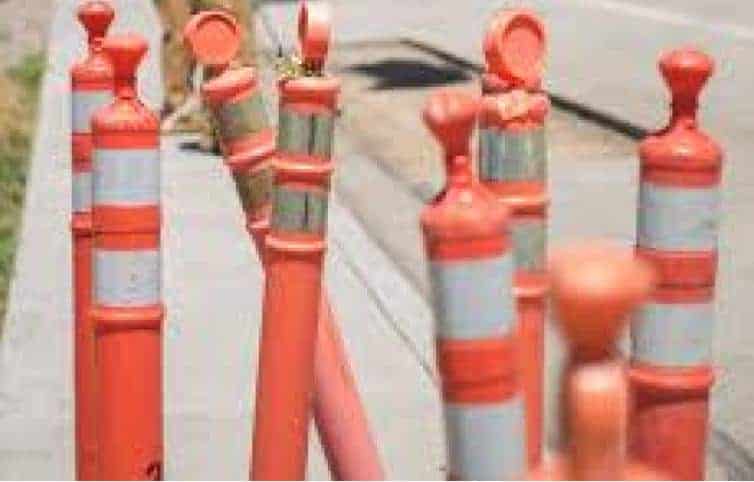 I-10 Lane Closure Near Weigh Station in Vinton Starting May 3
Published April 30, 2021
Updated May 6, 2021
UPDATE: The closures scheduled for Thursday, May 6, and, Friday, May 7 have changed to westbound. The right lane on I-10 westbound will be closed tonight and tomorrow night with the same times.
The Louisiana Department of Transportation and Development announces that I-10 between the Louisiana-Texas state line and the weigh station in Vinton will have lane closures nightly as follows:
I-10 westbound right lane closures on Monday, May 3 to Wednesday, May 5 between 7 p.m. to 6 a.m. each night
I-10 eastbound right lane closure from Thursday, May 6 from 7 p.m. to Friday, May 7 at 6 a.m.
I-10 eastbound right lane closure on Friday, May 7 at 8 p.m. to Saturday, May 8 at 9 a.m.
The lane closures are necessary for saw cutting. All work is weather permitting.
DOTD appreciates your patience and reminds you to please drive with caution through the construction site and be on the lookout for work crews and their equipment.
The US 90 eastbound ramp over I-10 in Westlake, Louisiana, will be closed on Wednesday, July 21, 2021.
read more
The National Weather Service in Lake Charles has issued a heat advisory for Portions of central, south-central, and southwest
Louisiana, and southeast Texas.
read more
A Louisiana man has been sentenced to 10 years in prison, followed by 5 years of supervised release, for drug trafficking.
read more
Republicans failed to override Governor John Bel Edwards' vetoes of not only SB 156 and 118 but also all other vetoes being challenged in the session.
read more