How to Properly Merge in Congested Traffic
Are You Merging Properly?
Driving in congested traffic can be frustrating. It can be even more frustrating when drivers aren't paying attention or are improperly merging at on-ramps or where lanes are closed.
The proper way to merge in congested traffic is by using the zipper method. Are you merging properly or contributing to a longer line?
Below is a graphic from the LADOTD as well as a video demonstrating the "Zipper" method of merging.
How to "Merge Like a Zipper" Graphic From the Louisiana Department of Transportation and Development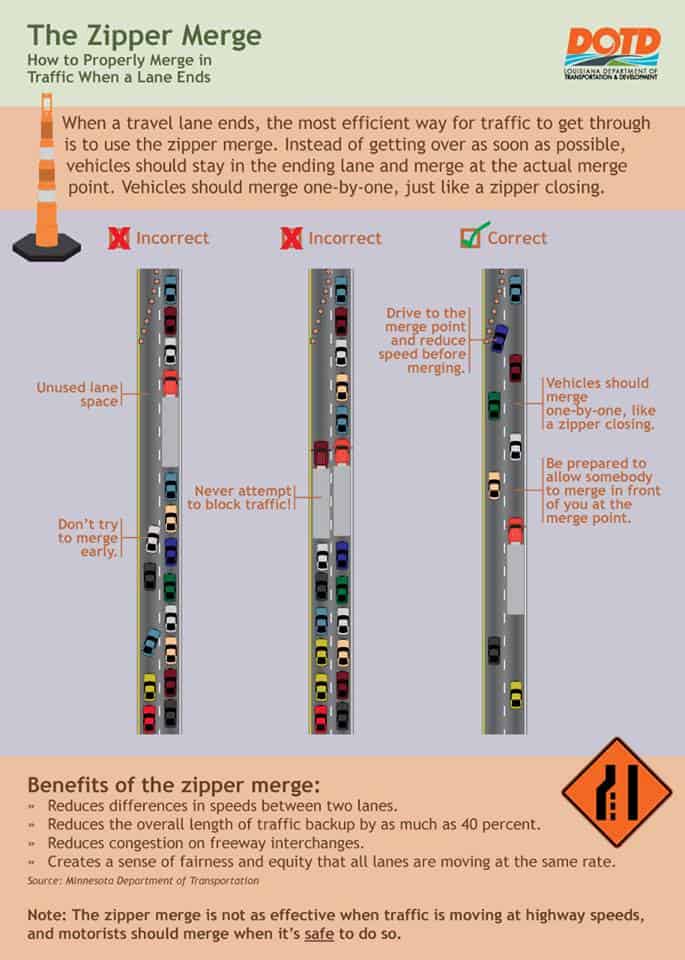 How to Zipper Merge Video
A list of restaurants and other business in Southwest Louisiana offering specials for Lent:
read more