Formosan Termite Swarms in Southwest Louisiana and How to Get Rid of Them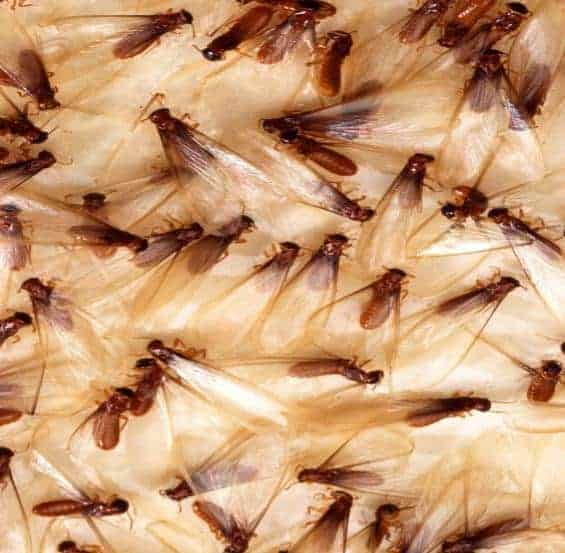 Formosan Termite Swarms in Southwest Louisiana and How to Get Rid of Them
Formosan termites are typically seen flying in Southwest Louisiana during the Spring and Summer months. Their swarms are usually the largest during the beginning of May. Formosan termites usually swarm following a warm and rainy day. The termites also mostly swarm in times of high humidity in the evening hours from dusk until midnight.
Formosan termites live underground in large colonies most of the year, but swarm to mate and form new colonies. The pests are the most destructive termites in the U.S., and in addition to damaging homes and timber, they also are known to cause power outages by chewing through power lines and weakening electrical poles. Beware that the damage caused by termites can take a few months to become noticeable.
How to Identify Termites
Some people confuse the termites for other types of bugs common in the Southern U.S. Here is an image that compares termites with and without wings, to two other bugs, and their common names. There is also a video of swarming Formosan termites at the end of this article.
How to Get Rid of Them
Since they are attracted to light, you might be able to deter them from swarming near you by turning out outdoor lights. You can also keep them out by sealing up any open cracks, window seals, and doorjambs. This will not stop them from creating a nest near your home though.
Exterminators typically charge between $500 and $1,500 to get rid of termites. You can find a list of some exterminators in Southwest Louisiana below the video on this page. If you want to get rid of them yourself or try to catch them before they form a new nest near your home though, you can also try some of the termite control products from Amazon below.
This post contains affiliate links.
Follow this Link to View More Termite Control Products on Amazon
The Sulphur City Court Ward 4 Marshal's Office has released a list of bench warrants issued for September 18 – 29, 2023.
read more