Early Morning Crash in Louisiana Claims Life of Mississippi Man After the Ambulance he was Driving Collided with a Truck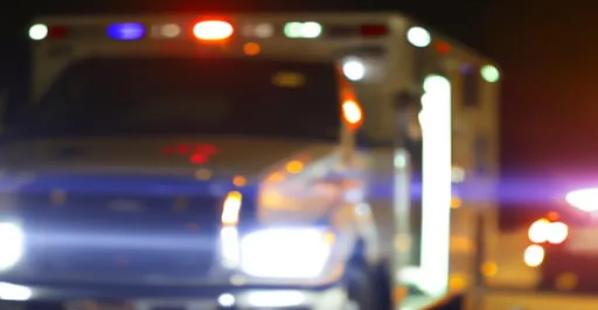 Share This:[Sassy_Social_Share]
Published January 02, 2023
Early Morning Crash in Louisiana Claims Life of Mississippi Man After the Ambulance he was Driving Collided with a Truck
Slidell, Louisiana – A two-vehicle crash in Louisiana killed a 36-year-old Mississippi man after the ambulance he was driving collided with the rear of a Volvo truck. 
According to Louisiana State Police, Troopers from LSP Troop L began investigating a two-vehicle crash on Interstate 10 near LA Highway 1090 in St. Tammany Parish soon before 1:00 a.m. on January 1.  John Crow, 36, of Pascagoula, Mississippi, was killed in the crash.
The collision reportedly happened when Crow was driving westbound on Interstate 10 in a 2021 Chevrolet Ambulance. Simultaneously, a 2020 Volvo Straight Box Truck was westbound on Interstate 10 immediately in front of the Ambulance. The Ambulance collided with the rear of the Volvo in the left lane for unknown reasons.
Crow died as a result of the crash, despite the fact that he was securely restrained. He was pronounced dead at the scene. The Volvo driver was securely restrained and suffered no injuries. The incident caused minor injuries to two Ambulance passengers, who were transferred to a nearby hospital. Authorities indicated that t he crash is not thought to have been caused by impairment. Routine toxicological samples were acquired from both drivers for analysis as part of the continuing inquiry.
Although the causes of this incident are still being investigated, 16 automobiles were involved in many distinct crashes along I-10 in Slidell during the night of December 31 and into the early morning of January 1. During that time, Southeast Louisiana was blanketed in dense fog. Troopers would like to caution all drivers that activities on or around our highways can pose a risk. Remember to keep the road conditions in mind as you go. Roadway darkness, rain, and fog can all impair visibility and cause accidents. Motorists should constantly make sound decisions when operating a car. Never drive while intoxicated, fatigued, or distracted. Follow all driving laws and make sure all passengers are securely restrained. Not all accidents are avoidable, but simple precautions like these can frequently mean the difference between life and death.
There will be a lane closure near the intersection of LA 14 at LA 397 near Lake Charles starting March 31 for the construction of a new roundabout.
read more