Calcasieu Parish Police Jury Releases 2022 Citizen Survey Results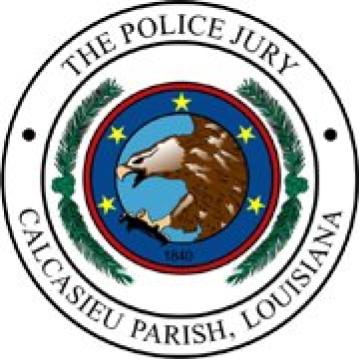 Share This:[Sassy_Social_Share]
Published December 02, 2022
Calcasieu Parish Police Jury Releases 2022 Citizen Survey Results
Calcasieu Parish, Louisiana – Calcasieu Parish Police Jury (CPPJ) revealed on December 1, 2022, that litter, disaster recovery, and parishwide development are somewhat improving, based on results from the 2022 Citizen Survey released at the December 1 Police Jury meeting. Jurors heard a presentation of the survey results from Management Consultants John Snow and Robyn Stiles of Emergent Method, who conducted the survey on behalf of the CPPJ.
The anonymous, voluntary survey, which was conducted in September and October 2022, is the first for the Police Jury since 2019. A total of 881 survey responses were submitted, with most of the respondents having lived in Calcasieu Parish for more than 30 years.
The findings will be used by the Police Jury and staff to define strategic goals in the current CPPJ Strategic Planning initiatives.
"The citizen survey is an extremely useful tool for the Police Jury organization," said Parish Administrator Bryan Beam. "This year's responses reflect continued recovery struggles by our citizens compared to 2019 when the last survey was conducted. The Police Jury is making great strides in listed areas of concern, and this will become more evident throughout 2023."
The following are some highlights of the survey findings:
Addressing drainage and litter issues in public infrastructure/roads received the most comments.
Respondents were asked to rate their satisfaction with a list of services provided by the CPPJ on a scale of 1 to 5. The service areas were organized based on the department that delivers the related service. The greatest changes in satisfaction were with Public Works (+0.9), Homeland Security/Emergency Preparedness (-0.3), Animal Services (-0.3), Human Services (-0.3), and Juvenile Justice Services (-0.3).
Most believe that there have been slight positive improvements within disaster recovery (2.2 average scores on a 3-point scale, with 3 indicating improving and 1 representing worsening), litter (2.1 average score), and within efforts to facilitate parishwide development (2.1 average score).
Respondents were also asked to rate the CPPJ's response to the community through the COVID-19 pandemic and inclement weather events. Both were assigned average scores of 3.3 on a 5-point scale, with 1 indicating high dissatisfaction and 5 indicating high satisfaction.
Follow this link to view the full survey report.
A pedestrian in Louisiana was killed in a crash while walking along US 71.
read more