Calcasieu Parish Police Jury Launches New Podcast to Provide Information about Southwest Louisiana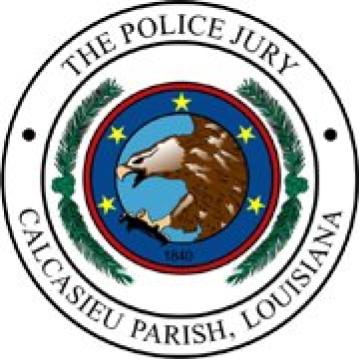 Calcasieu Parish Police Jury Launches New Podcast to Provide Information about Southwest Louisiana
Calcasieu Parish, Louisiana – The Calcasieu Parish Police Jury has launched a new podcast to provide information about Southwest Louisiana.
The Calcasieu Parish Police Jury (CPPJ) announced that their Communications & Media Department has began production of a new podcast series that will contain in-depth discussions of key Police Jury initiatives and programs.
The first edition of the new show, named "The Parish Podcast," is currently available and includes a 20-minute discussion about the Police Jury's ongoing litter-reduction initiatives. The show is hosted by Police Jury Communications & Media Director Tom Hoefer, and the first guest is Litter Manager Wyvette Pryor-Cousin. The episode discusses forthcoming Environment Day litter program events, a new Litter Champions award, and ongoing cleanup in the post-hurricane environment.
"We are excited to bring to our residents a new method of learning about our important programs like our Pick It Up Calcasieu litter initiative," said Hoefer. "Podcasting is growing exponentially, and we believe it offers us an effective way to reach Calcasieu residents in a conversational and entertaining presentation. Future topics will include many of the most important issues facing us, as identified by our 2022 Citizen Survey and our Strategic Planning initiative, like drainage and hurricane recovery."
In an effort to connect to locals in ordinary, understandable terms, the podcast has been called "a government jargon and acronym-free zone."
You can listen to the first episode by following this Spotify link.
In addition to Spotify, new episodes of the podcast will be posted on the CPPJ social media accounts, the Calcasieu.gov website, and the CPPJ YouTube channel.
Deputies from the Louisiana State Fire Marshal's office have apprehended a woman for allegedly igniting a fire in a motel that was occupied
read more