60-Year-Old Louisiana Bicyclist Killed in Nighttime Crash on LA 717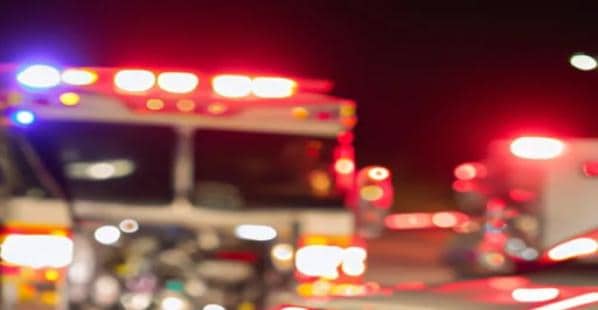 Share This:[Sassy_Social_Share]
Published January 11, 2023
60-Year-Old Louisiana Bicyclist Killed in Nighttime Crash on LA 717
Vermilion Parish, Louisiana – A 60-year-old Louisiana bicyclist died from injuries sustained in a collision with a pickup truck on LA 717 after reportedly going in the wrong direction on the highway.
Louisiana State Police reported on January 10, 2023, that on January 9, just before 7:00 p.m., LSP Troop I was notified of a two-vehicle crash involving a bicycle on Louisiana Highway 717 near Ellie Benoit Road in Vermilion Parish. Allen J. Vincent, 60, of Gueydan, Louisiana, was killed in the crash.
According to the early inquiry, Vincent was going east in the westbound lanes of LA 717 on a bicycle. Simultaneously, the driver of a 2016 Toyota Tundra was driving west on LA 717. The Tundra collided with the bicycle in the westbound lane of traffic for unknown reasons. Vincent was ejected from the bicycle as a result.
Vincent, who was not wearing an appropriate helmet, suffered devastating injuries and was pronounced dead at the scene. The Tundra's driver, who was properly restrained, was unharmed. The bicycle had illumination lights, however, it is unknown if they were operational at the time of the crash. A blood sample was taken from Vincent and the Tundra's driver, and the results are pending. This crash is still being investigated.
Bicyclists in Louisiana are reminded not to presume that vehicles can see them. All bicycles must have lighting and reflectors, and it is recommended that riders wear brightly colored or reflective clothing wherever possible. Bicyclists must ride in the same direction as other vehicles and not in the opposing lane of movement, according to Louisiana law. Bicyclists can reduce their chances of getting involved in a crash by riding as near to the right side of the road as possible, wearing a bicycle helmet and reflective clothing, and outfitting their bicycles with lights and reflectors.
Since the beginning of 2023, Troop I has investigated three fatal crashes that resulted in four deaths.
A Lebanese national has been sentenced in a federal court in Louisiana for illegal possession of a firearm.
read more